September 4th - 6th, 2019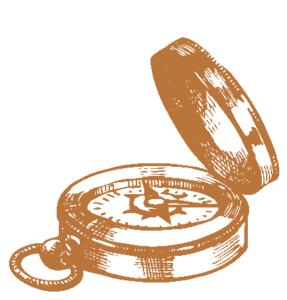 Portland, Maine.
Call for Proposals
The deadline to submit proposals was April 5th, 2019. The conference committee will be in touch with individuals who submitted proposals about next steps.
Conference Objectives:
Share

Share educational experiences based on the expertise of knowledgeable professionals

Showcase

Showcase the evaluation results and projects of VR practitioners, academic researchers and other researchers in the VR field

Promote

Promote excellence in program evaluation and quality assurance as a means to providing quality employment-related services to people with disabilities

Strategize

Showcase Vocational Rehabilitation Agencies' strategies for internal controls, post exit services, program evaluation, case review processes, accurate data collection of credentials, skills gains and other workplace integration which are necessary to support long-term employment outcomes and consumer self-sufficiency

Collaborate

Support collaboration, resource sharing, networking opportunities, and technical assistance among conference attendees, presenters and sponsoring agencies

Excel

Offer technical assistance to promote excellence in VR outcomes
Questions or comments?
---
We encourage proposals pertaining to all areas of program evaluation, research and quality assurance/continuous improvement from:
Program evaluation and quality assurance/continuous improvement practitioners
Researchers
Advocates
Graduate students
Educators
Administrators
A presentation at a 60 minute or 75 minute session

These sessions are presentations to an audience with Q & A generally at the end of the session. The content of these sessions is usually completed research/evaluations however they can also include presentations about ongoing research and evaluations that the review committee deems of particular interest to conference attendees.

Facilitate a Roundtable discussion on your topic/evaluation/ research

These sessions are more informal and the presenter(s) facilitate a discussion of their research/evaluation/ interesting topic. In the past, presenters have used these sessions to ask for feedback on planned or evolving research/evaluation or to understand VR practice in areas such as Quality Assurance.  The discussion group is generally about 8-10 individuals

"Poster" sessions

This is a new idea for this year's conference. The intent is to provide additional opportunities for Summit participants who want to show interesting work they are doing or considering in a casual setting.  "Posters" may be actual posters or may be a looping PowerPoint presentation or video on a laptop.  There would be a designated time and place for all the poster sessions and conference attendees would be able to mingle among the presenters, ask questions and learn about many initiatives in a short period of time.

There has always been a wonderful range of topics in the conference presentations and roundtables and we expect an equal response to the new poster session. With PEQA's involvement in the conference, consider presentations about quality assurance/continuous improvement and the various impacts it can have in an agency.

Proposals should be submitted by completing and submitting the online proposal form below by midnight, April 20th, 2018.

Guidelines to Assist in Preparing A Proposal

Concurrent Sessions will be 60 minute or 75 minutes – indicate your preference on your proposal
Roundtable Presentations will be 50 minutes
The Poster Session will last 50-60 minutes
Incomplete proposals will not be considered.
Please ensure that your title and description reflect the content of your proposed presentation as accurately as possible.
Each proposal much be submitted separately (program, roundtable, poster)
The contact person for a proposal will be notified by e-mail no later than April 20, 2018 if the proposal they submitted has been accepted.
The proposal review committee accepts electronic submissions only.
Final date for submission of proposals is midnight, April 20th, 2018.
If you should have questions about whether or not your topic would fit, you can contact:
This event is provided with support from the Technical Assistance Center on Program Evaluation and Quality Assurance (TAC-PEQA) grant from the Department of Education, Rehabilitation Services Administration (RSA) award number PR#H263B150004. The contents do not necessarily represent the policy of the Department of Education, and you should not assume endorsement by the Federal Government.