What is the Summit Group?
---
The Summit Group is a community of practice committed to the professional education and training of Vocational Rehabilitation (VR) Program Evaluators to improve the performance management within state VR agencies.

The group is guided by their two core principles:
Together
we are better off together than going it alone and
The best is yet
to come
With this in mind, the Summit Group collaborates with PEQA to improve communication, exchange information, and provide training for program evaluators.
---
In September of 2016, the Summit Group held their annual conference, where the first cohort seeking Certification on VR Program Evaluation and Quality Assurance met to kick off the training
Materials and resources from the conference are available on their website.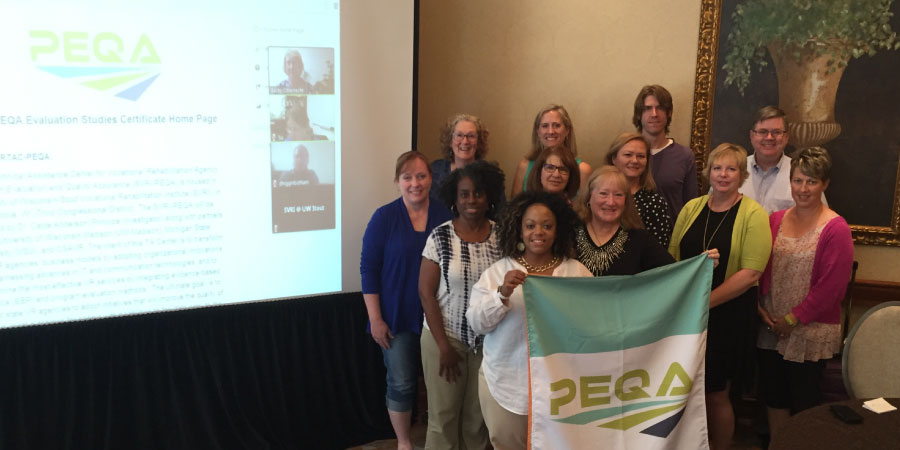 Members of the PEQA Fall 2016 Cohort met in person for the first time at the Summit Group's Annual Conference.