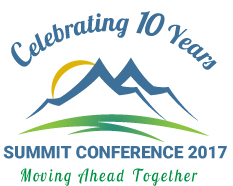 September 5th – 7th, 2017
September 5th
Free pre-conference sponsored by WINTAC (Workforce Innovation Technical Assistance Center)
September 6th – 7th
Full 2-day conference
The Call for Proposals closed on June 19, 2017. We hope to see you in Omaha, NE for the Summit Conference 2017. Let's move ahead, together!
The accepted proposals will present at the 10th Annual Summit on Performance Management in Vocational Rehabilitation.
We encouraged submissions from program evaluation and quality improvement practitioners, program directors, data analysts, researchers, advocates, graduate students, educators, and those in Vocational Rehabilitation (VR) administrative positions.
Presentations will focus on best practices and quality assurance models related to the core context of VR data management. Our goal is to enable attendees to gain ideas, develop tools, and adapt systems that will strengthen the VR system under current WIOA regulations. Proposals pertaining to all of the following areas are invited:
Performance management
Program evaluation
Quality improvement
Proposals are currently being revewed by the VR Summit Committee.