Project E3 has announced its 2018-2019 lineup of webcasts on topics designed to improve vocational rehabilitation services for the most underserved groups of people with disabilities.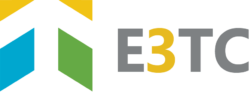 Project E3: Educate, Empower, and Employ is the Vocational Rehabilitation Technical Assistance Center for Targeted Communities (VRTAC-TC). The Project E3 team works with state vocational rehabilitation agencies and their partners across the United States to help people with disabilities from underserved communities achieve their independent living and employment goals.
The Project E3 webcasts provide valuable information from experts on a wide range of topics relevant to vocational rehabilitation professionals working to improve VR services. You'll have the opportunity during the webcast to ask questions and discuss issues with presenters and other rehabilitation professionals from around the country.
Visit Project E3 for the webcast descriptions and schedule.
All webcasts are free, but registration is required. 1 CRC is available for each webcast.