September 4 - 6, 2019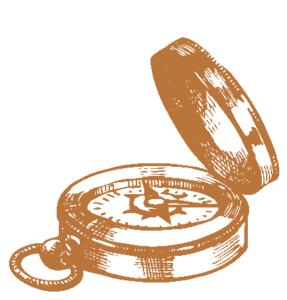 Portland, Maine
Register
Why Attend Summit Conference 2019?
By attending the Summit Conference 2019, you will:
Collaborate and share resources with knowledgeable professionals and sponsoring agencies.
Access resources for technical assistance.
Learn evaluation results and research outcomes from VR practitioners and researchers.
Get insight on VR Agencies' strategies.
Download Justification to Attend for attendance support from your agency!
---
Early Bird, Student, and RPEN Member Discounts
Early Bird Discount: Register before July 15th to get the discounted rate of $200. Just use promo code EARLYBIRD2019 when registering.
RPEN Members: Use the RPEN2019 promo code to get the discounted $200 rate.
Students: Click on "Student ONE-DAY Registration" to receive the student $100 per day rate.
Registration rate after July 15th: $220. The regular registration deadline was August 21, 2019.
What Are Your Top Session Picks?
Let us know what you're most interested in! This will help us choose appropriate room sizes for your preferred sessions.
When registering, you'll be asked to let us know your top session picks:
Top 3: 75-minute presentations
Top 2: 60-minute presentations
Top 2: Roundtable discussions
Presentations and Roundtables
---
Thank you for helping us make this your best conference experience!
Register Today
---
Reasons to Register
Attend presentations and participate in Roundtable Discussions around topics such as:
Process improvement using Lean and Six Sigma in government
Comprehensive Statewide Needs Assessment for Pre-ETS – an Evaluation (Capstone project)
Post-High School Outcomes for Transition Students in Illinois
Turning Customer Satisfaction Into Quality Improvement
Building a Data Attitude Through Data Visualization
Prioritizing Accessibility in Oklahoma's Workforce System (presented by Labor/Workforce representatives and VR representatives)
Examples of VR Program Uses of the online VR Evaluation Coach
Customer Process: Keeping Consumer Voice in the Process
Work Based Learning Experiences: Models and Early Lessons
Re-engineering VR for the 21st Century
Demonstration of Indiana's Web Portal For Entering Vendor Client Data
Return On Investment – Virginia and Maryland Results
---
Also back this year is our Conference App offering opportunities to connect with attendees, presenters, and access materials and resources!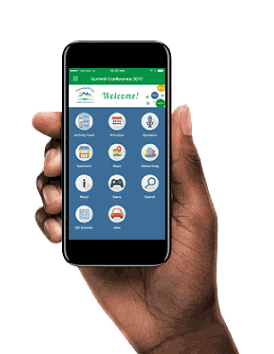 Tuesday, September 4
10:00 am - 6:00 pm
Registration/Sign-In
1:00 - 1:30 pm
Blessing Ceremony by Native American Representative
1:30 - 5:30 pm
WINTAC (Workforce Innovation Training and Technical Assistance Center) Presentations
2:30 - 4:30 pm
PEQA Advanced Workshop
Wednesday, September 5
7:30 - 8:30 am
Registration/Sign-In
8:30 - 6:00 pm
Poster Sessions
8:00 - 8:30 am
Welcome to Oklahoma: The Significance of Native American Ceremonial Attire
8:30 -10:00 am
Keynote: Panel Presentation by Oklahoma WIOA Core Partners - Shared Services and Partnerships
10:00 - 10:30 am
Break – Networking
10:30 - 11:45 am
Conference Presentations
11:45 am - 1:00 pm
Lunch
1:00 - 2:15 pm
Plenary Sessions – Rehabilitation Services Administration Staff Presentations
2:30 - 3:30 pm
Roundtable Conversations
3:45 - 5:00 pm
Conference Presentations
Thursday, September 6
7:30 - 8:30 am
Registration and Information
7:30 am - 1:00 pm
Poster Sessions
8:00 - 9:30 am
Plenary Sessions
Portland, Maine: Summit/PEQA Conference 2019
Summit Navigators Report
Keynote: Elizabeth Jennings, "Hope: A Strategy"
9:30 - 10:00 am
Break
10:30 - 11:30 am
Roundtable Conversations
11:30 am - 1:00 pm
VR Evaluation Coach – Panel Presentation by Mathematica Policy Research and VR programs
1:15 - 2:45 pm
Conference Presentations
3:00 - 4:00 pm
Wrap-up and Goodbye
This event is provided with support from the Program Evaluation and Quality Assurance Technical Assistance Center (PEQA-TAC) grant from the Department of Education, Rehabilitation Services Administration (RSA) award number PR#H263B150004. The contents do not necessarily represent the policy of the Department of Education, and you should not assume endorsement by the Federal Government.